Okini Who?
"Okini" means "thank you" in Kyoto, Japan. Literally, it means "very much" but the locals shorten the full phrase of "thank you very much" and simply say "okini".

Okini Design specializes in corporate identity and brand marketing. Simply put, we are storytellers of the best kind. Visually we help you communicate to the public who you are and what your story is. We pride ourselves on excellent client relations and unique integrated solutions for your business success. Our services include logos, stationery, brochures, newsletters, postcards, product packaging, web design and media advertisements.

Amanda Lee Pearson, Founder
Amanda graduated from the University of Southern California with a Bachelor of Arts degree in art and photography. Her career began in San Francisco, as Art Director of Color 2000, a digital imaging company servicing clients such as Del Monte, Gap and Banana Republic. Amanda has traveled abroad and favors Japan, where she discovered the phrase okini and its gentle roots of gratitude and respect from the locals. Eventually, after moving to Sonoma County, Amanda brought this phrase back and founded Okini Design.

A great supporter of the local community, Amanda is a member of the Windsor Chamber of Commerce and the North Coast Macintosh Users Group.
What's Okini Up To?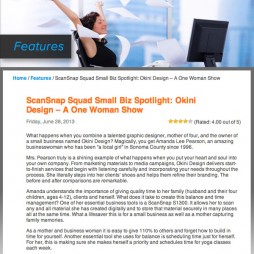 Okini Design is featured in the ScanSnap Squad Small Business Spotlight!
Read more →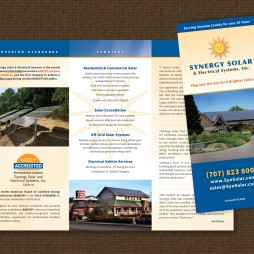 Headquartered in Sebastopol, California, Synergy Solar & Electrical Systems is the second company in the nation to receive a NABCEP company accreditation, and the first company to achieve a perfect score during random NABCEP site audits.
The North …
Read more →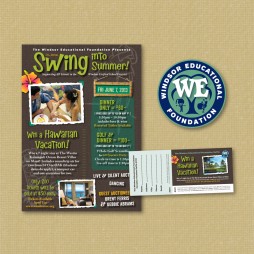 The Windsor Educational Foundation supports all schools in the Windsor Unified School District.  Their mission is to help financially support programs including technology to music performance and appreciation, visual and performing arts, sports and other programs which expand …
Read more →